Get Your Tickets Now!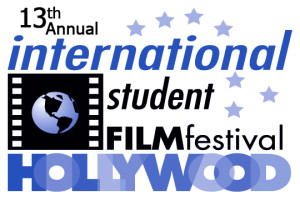 One more week! Tickets are still available for the 13th annual International Student Film Festival Hollywood. Prices will go up after November 10th, you can get them here now – ISFFH  Tickets
We will be screening some of the BEST student films from around the world! This year the ISFFH received films from Canada, Hong Kong, Israel, Lithuania, Spain, Taiwan, United Arab Emirates and throughout the USA with 57 films accepted into the 2015 competition. See the Screening Schedule.
Meet Spice Williams-Crosby at the awards ceremony, Spice has worked in such feature motion pictures as Star Trek V, Cherokee Kid, From Dusk Till Dawn, The Guyver, A Simple Plan, and For the Love of the Game. She has also guest-starred on numerous TV shows including, Roseanne, My Two Dads, Women In Prison, Mama's Family, The Bold And The Beautiful, Step by Step, The Smart Guy, Diagnosis Murder, Buffy the Vampire Slayer and Srcubs, in what she terms as an "action actress."  "In fact," says Spice, "I can't remember doing a role where I wasn't asked to perform some kind of physical feat" Since 1986, Spice has been stunt doubling Deidre Hall (Marlena) on "Days of our Lives and has also played several roles on that soap. She had the great honor of working with Clint Eastwood on "Million Dollar Baby," and then had a blast working on an independent film in with Luke Goss, called "Dead UnDead."  She is very proud of co-starring in an incredible film called, "The Sensei," with Diana Lee Inosanto starring & directing, a fun film called, "Bare Knuckles, " and recently, she played a warden in a Stallone film and can be seen as a hooker on the new TV show, Brooklyn 99. Currently, Spice has produced her own show called, "I FIGHT FOR MY LIFE" about women victims and turning them into women victors!