Hollywood is the capital city of the entertainment world. The International Student Film Festival Hollywood offers student filmmakers from all over the world a unique opportunity to gain the recognition of film industry leaders, creating career development opportunities in their home countries as well as in the United States.
The organization provides a unique venue for independent films by student filmmakers from around the world. The festival is open to students only. Participants must be undergraduate or graduate filmstudents. Students should be registered in elementary, junior high school, high school, college, university or private film schools. High school students will only compete with other high school students. Students of all ages and academic backgrounds are encouraged to join the event.However non-student independent films will not be accepted. For more information please read "Rules and Regulations".

The film industry is constantly searching for creative, new artistic talent and vision. We seek to serve as an international liaison bringing together promising creative talent from all corners of the earth.
The constant reach of human creativity for more refined and powerful methods of artistic expression has lead to creation of new media: music videos, abstract features, hybrid film and animation, etc. We seek to open a flow of international talent and to celebrate new artistic discoveries from all over the world. We seek that singular, challenging, and passionate student talent.
The International Student Film Festival Hollywood offers a forum for student filmmakers around the world to showcase their films in Hollywood. An event at the center of the film industry's home will bring worldwide attention to student filmmaking talent and artistic vision.

The festival is an annual event organized by a California Nonprofit Corporation named ISFFH. The International Student Film Festival Hollywood is a non-profit organization with state and federal tax exempt status under the IRS code section 501 (C) 3; ID# 03-0383978. Corporate sponsorships, non-corporate donations, private donors, and foundations interested in supporting the arts will provide funding.
Sales of general merchandise: hats, T-shirts, bags and other items pertaining to festival's promotion and advertisement are anticipated to supplement funding.
The festival will be promoted widely in the community. Film entry fees are expected as another primary source of income.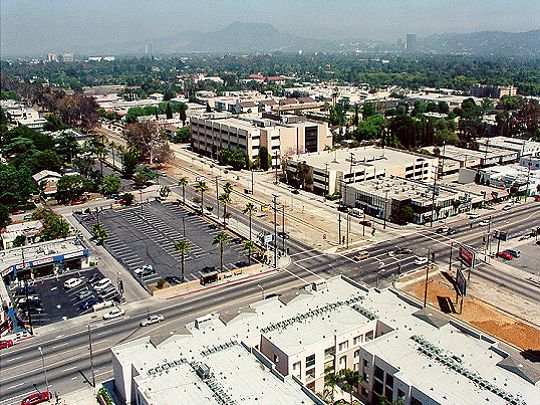 The International Student Film Festival Hollywood is scheduled for a once a year presentation at the NOHO Arts District Section of North Hollywood, Los Angeles, California.
The North Hollywood Art District "NOHO ART DISTRICT" is one of the fastest growing and developing areas of Los Angeles County. More recently Academy of Television Arts and Science has selected the district for its headquarters. El Portal Theater and thirty other live theaters are conveniently spread out in the area to facilitate the growth of this district into an important cultural center. NOHO Arts District is moving towards becoming the sister district of SOHO Arts District in New York.

Students will submit their films or videos to the festival for competition under these following categories:
Feature length films
Short films
Documentary films
Animations
Music Video
Student films will be showcased either through their video and/or film presentations. English subtitles are required for foreign films or videos not produced in English.

To submit a film to International Student Film Festival Hollywood, Students will fill out our acceptance requirements form. This form is very informative and establishes the guidelines for eligibility to enter the festival. To see the rules and regulations of participation  click here.

International Student Film Festival Hollywood will have dedicated professionals that may include film teachers, filmmakers, writers, directors, producers, actors, distributors, agents, film critics and journalists on its jury panel.

Awards may be given in the following areas:
| | |
| --- | --- |
| • Best Drama | • Best Horror Thriller |
| • Best Comedy | • Best Experimental |
| • Best Documentary | • Best PSA |
| • Best Animation | • Best Music Video |
| • Best Fantasy | • Best Silent Film |
The AWARDS will be announced at the closing ceremony.
"ISFFH- ARTISTS WITHOUT BORDERS"