ISFFH 2015 Selected Films Announced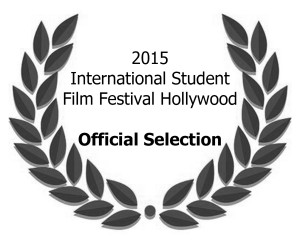 The International Student Film Festival Hollywood received entries from around the world this year including Canada, Hong Kong, Israel, Lithuania, Spain, Taiwan, United Arab Emirates and throughout the USA with 57 films accepted into the 2015 competition. Films were entered from film students ranging from junior high school to graduate school. See the official film selections here: ISFFH 2015 Selected Films.
The 13th annual International Student Film Festival Hollywood (ISFFH) will take place November 14 – 15, 2015 at The Garland Hotel in North Hollywood. There will be two days of screenings featuring this year's selected films. The festival will culminate with the awards ceremony taking place on Sunday, November 15th where filmmakers will be presented with awards for the best films this year.
The ISFFH would like to extend congratulations to all of the participants; you are the future of this industry!
During the awards ceremony, Spice Williams-Crosby, an inductee of Hollywood Stuntmen's Hall of Fame, will be presented with the 2015 ISFFH Lifetime Achievement Award in recognition of her amazing career as an actor and stuntwoman, she is a true inspiration to many.
The festival is open to the public and is a wonderful opportunity to meet and mingle with filmmakers. After each screening segment, student filmmakers engage in a discussion with the audience, facilitated by industry professionals. Tickets are now available on the website http://www.isffhollywood.org/passes-tickets.
The ISFFH is a non-profit organization that relies on the generosity of others. For more information about the ISFFH, please visit our website www.isffhollywood.org.
We thank the following sponsors for supporting the next generation of filmmakers. RobinSaban.com, MrPizza.at, Variety411, American Building Supply, Wells Fargo, Footage Firm, Video Blocks, Turkla.com, Movie Magic, Empire Grip, and SkylineBeads.com.