ISFFH Q & A with Director Alexander Bergmann
Alexander Bergmann a young filmmaker from Lake Constance in Southern Germany. He won Best Foreign Language High School Drama for his film "Momentum." In the 2014 International Student Film Festival Hollywood (ISFFH) and we had the opportunity to have a Q & A interview with him recently and learn some more about him and where he got the inspiration for his film.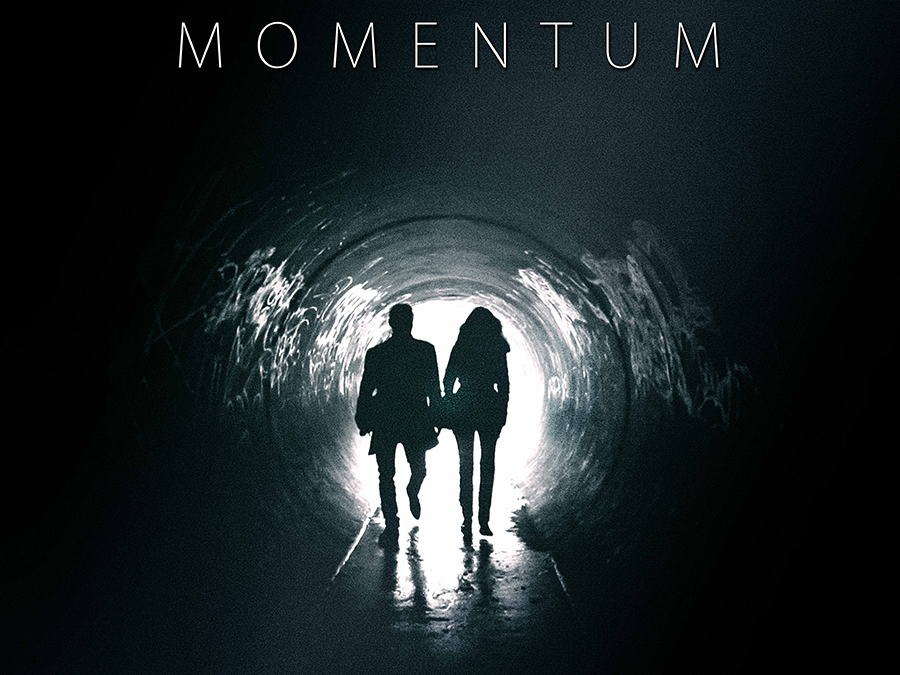 ISFFH: Tell me about yourself and what drives your creativity.
Alexander Bergmann: From very early on I was influenced by a highly individual way of mockumentary and avant garde filmmaking. At the age of 14 I made my first short for a film festival in Zurich. Henceforth I produced several short film projects with my own production company. Commercial projects, but also independent projects like "Momentum." It was always important for me not only to be creative, but to express myself and to reach other people.
ISFFH: Where do you find inspiration?
Alexander Bergmann: I find my inspiration in my daily life. Whether it`s while spending time with my family and friends, reading a book, or during my work. What inspires me too, is art itself, especially music.
ISFFH: Who are your mentors?
Alexander Bergmann: My mentors are Mr. Jeffrey Van Davis, a former professor on film and TV and Mr. Roland Suso Richter, a German director.
ISFFH: Do you work on your films with a specific goal in mind or just on a whim?
Alexander Bergmann: There are always different goals for each project but in general film is a very powerful medium and strong in expression. Therefore, you have a certain kind of responsibility as a filmmaker. I always keep that in mind.
ISFFH: Tell me about your film and where you got the idea for it.
Alexander Bergmann: Momentum is a film that deals with conflict in human life. It's about failure and success represented by two intervening principles embodied in men and women. The gist is mutual understanding and the change in life. I got the idea through a period of research and study while the process of writing the screenplay. My team and I produced the film during a school project in summer 2012. Since then Momentum is nominated and awarded on several international film festivals around the world. Momentum is also part of a German TV program.
Alexander Bergmann: Extremely creative, strictly planned and full of improvisation.
ISFFH: What are the biggest obstacles for you in your filmmaking progress?
Alexander Bergmann: Obstacles are only created by your mind. You have to overcome them.
ISFFH: Who is the audience you wrote the film for?
Alexander Bergmann: It was important for me to write a story which moves people in my generation. That was also why I worked only with young actors.
ISFFH: What message do you want people to take away after seeing your film?
Alexander Bergmann: I don't want to give a specific message with "Momentum" but the possibility for each individual to interpret the films narrative. An important aspect of the film is of course, change in life.
ISFFH: What advice do you have for fellow student filmmakers?
Alexander Bergmann:  Do what you really want to do and follow you heart. There are no rules.
ISFFH: How can people follow your work?
Website: www.alexander-bergmann.com
Facebook: https://www.facebook.com/alexander.bergmann.948
Vimeo: https://vimeo.com/alexanderbergmann
Youtube: https://www.youtube.com/channel/UClAx_oC8ZvXRzBE1rCnXgrw
Twitter: https://twitter.com/abergmann_
About the International Student Film Festival Hollywood
Hollywood is the capital city of the entertainment world. The International Student Film Festival Hollywood is the only film festival that embraces all ages from around the world, offering students the unique opportunity to gain the recognition of film industry leaders creating career development opportunities in their home countries as well as the United States. The opportunities provided by the ISFFH not only benefit the students, but the world community by bringing together people of diverse cultures and differing viewpoints.
The International Student Film Festival Hollywood is now accepting submissions for its 13th annual Film and Video Competition. The Festival will be held in the NoHo Arts District of North Hollywood, CA USA November 14 – 15, 2015. The competition is open to students of all ages and academic backgrounds. More information and entry forms are available on the festival website www.isffhollywood.org. You can also find us on Facebook www.facebook.com/ISFFHollywood.