Austrian Filmmaker Ip Wischin to Speak at the 2012 ISFFH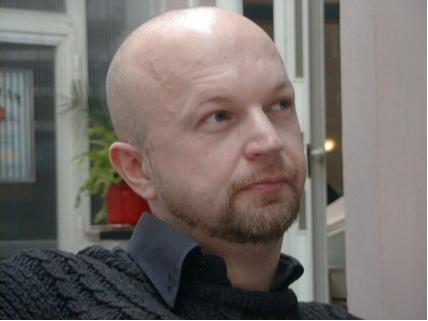 North Hollywood, CA, USA – Austrian filmmaker and founder of "Vienna Filmcoach School" Ip Wischin will be travelling to Hollywood to present a lecture at the 10th annual International Student Film Festival Hollywood (ISFFH).
The festival will take place November 17 – 18, 2012 at Beverly Garland's Holiday Inn in the NoHo Arts District of North Hollywood. There will be two days of screenings featuring this year's accepted films; entries were received from 15 countries around the world. Please visit the ISFFH website for more information. www.isffhollywood.org
Ip Wischin will present his lecture ADVANCED FILM DRAMATURGY TOOLS FOR WRITERS AND DIRECTORS on Saturday, November 17th at 7:30 where he will share his unique methods of easily grasping very complicated techniques that go far beyond the formulaic recipes you usually get. You will get visualizations of very delicate structures that will make you comprehend:
how conflict propels a story
how a hero is a go-between
how movies are less about story than about diegesis
what an "emanation-tree" is
how dialogue creates a parallel semantic world for your characters
how every dialogue scene is a contract negotiation
how the "think-negative" technique helps you make fast artistic decisions
why there are only three semiotic effects and how to use them
and much more…
"The secrets of film dramaturgy are by far more complicated than just designing a three-acts-paradigm with plot points and so forth. Take a look at Quentin Tarantino's or David Lynch's best works for example. I teach stuff that is as advanced as can be, yet I found a way of making it comprehensible so you can actually use it as a tool for writing and directing," says Wischin.
Born as Ippolit K. Wischinsky on April 20th 1963 in Russia, film scholar Ip Wischin fled to the United States aged 18 aided by Czech film director Vojtech Jasny who introduced him to Academy Award winning director Milos Forman. Only recently has Wischin's early work been rediscovered and is now restored and digitized with funding from the Austrian government.
In 1985 Wischin went to Europe where he became head of the script department at Austrian Federal Television. He wrote many tv-series and wrote and co-directed the feature film "Kino im Kopf" together with Michael Glawogger.
For many years Wischin also was personal assistant to script doctor Paul Grey, Los Angeles.
For 10 years Wischin was artistic director of Pygmalion Theater in Vienna. With his productions he toured the world including the U.S. with his highly acclaimed rendition of Kafka's "Amerika" both as writer and actor. Wischin's plays received numerous awards. His play "The Fabulous World of Sigmund Freud" was translated in many languages.
In 2006 Wischin started a career as film and media consultant for major corporations. Wischin founded the non-profit organization "Vienna filmcoach" with the goal to support indie film productions and uplift the general level of quality in his chosen home country. Ip Wischin also teaches media strategies at the Austrian Federal Defense Academy. Now for the first time Wischin is going to do a lecture on his film dramaturgy techniques on American soil. Expect no recipes or formulas.
The festival is open to the public and is a wonderful opportunity to meet and mingle with filmmakers. To purchase tickets or to sponsor this important event, please email dsupri@isffhollywood.org. Tickets will also be available at the door.
The ISFFH is a non-profit organization that relies on the generosity of others. We thank the following sponsors for supporting the next generation of filmmakers. American Building Supply, Wells Fargo, CRA/LA, Marilyn Bradbury, Movie Magic, Footage Firm, Video Blocks, RobinSaban.com, CaliforniaExploration.com, LA411, Turkla.com, TurkishJournal.com and NoHoArtsDistrict.com.