2012 ISFFH Award Recipients Announced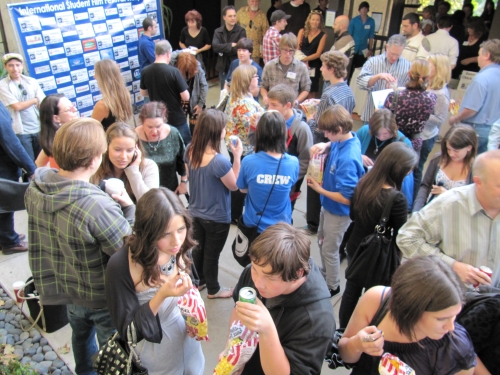 North Hollywood, CA – It is with great pleasure that Robin Saban, ISFFH Founder and President has announced two influential people to receive awards at the 10th annual International Student Film Festival Hollywood November 17 – 18, 2012. Alex Hakobian will be presented with the Lifetime Achievement Award and Howard Berger will receive the Award of Excellence.
Alex Hakobian started his career as a stage actor, then moved to film, worked as a screenwriter and then became a teacher. Mr. Hakobian has a knack for bringing out creative talent and has inspired many student filmmakers to pursue their dreams. He has been a long time friend and supporter of the ISFFH.
Academy Award Winning special effects makeup artist, monster maker & animatronic character creator, Howard Berger will be honored for his amazing career and the inspiration he gives the next generation of filmmakers. Mr. Berger has over 800 feature film and television credits including THE CHRONICLES OF NARNIA: THE LION, THE WITCH AND THE WARDROBE, INGLOURIOUS BASTERDS, PRINCE CASPIAN, VOYAGE OF THE DAWN TREADER, KILL BILL 1 & 2, SPLICE, THE BOOK OF ELI, HOSTEL, THE GREEN MILE, THE PACIFIC, DOLPHIN TALE, FRIGHT NIGHT, SAVAGES to name a few.

ISFFH submissions are being accepted until August 31, 2012, for entry forms and more information about the ISFFH, please visit our website. www.isffhollywood.org
The ISFFH is a non-profit organization that relies on the generosity of others. We thank the following sponsors for supporting the next generation of filmmakers. American Building Supply, Wells Fargo, CRA/LA, Marilyn Bradbury, Movie Magic, Footage Firm, Video Blocks, RobinSaban.com, CaliforniaExploration.com, LA411, Turkla.com, TurkishJournal.com and NoHoArtsDistrict.com.