2009 Michael Greenspan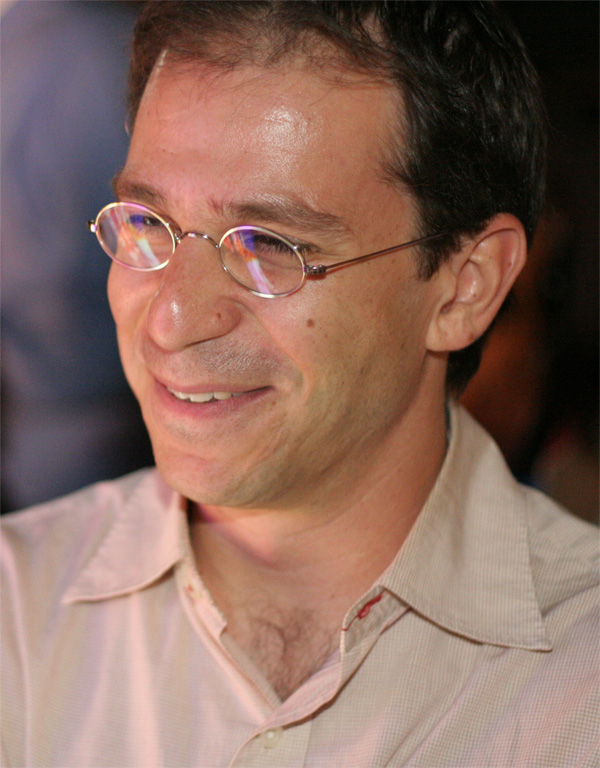 Robin Saban, Founder and President of the International Student Film Festival Hollywood (ISFFH) is pleased to announce  Michael Greenspan as the recipient of the Inspiration Award at the 7th annual International Student Film Festival Hollywood. The Awards Ceremony will take place on Sunday, November 8, 2009 at Beverly Garland's Holiday Inn in the NoHo Arts District of North Hollywood.
Michael Greenspan graduated from York University in Toronto, Ontario and then from the American Film Institute in 2002 with a Masters in directing.  Michael's thesis film, The Legend of Razorback, turned out to be a surprising success. It won over fifteen different awards at film festivals across the country, aired on national television and most importantly, got him representation in Hollywood.
In November 2003, The Legend of Razorback won the first award ever given by the ISFFH. After the ceremony, a stranger in the audience offered Michael a job teaching filmmaking to elementary school kids. At first, Michael was hesitant but later accepted. Michael teaches an advanced stop-motion animation class and live-action filmmaking class for film students age six to twelve. He has shot over three hundred live-action shorts, music videos and stop-motion animated movies.
Michael is now directing the feature film Wrecked, starring Adrien Brody. Wrecked is a psychological thriller written by long-time collaborator, Christopher Dodd.  It's the story about a man trapped in a car at the bottom of a ravine who can't remember who he is or how he got there. They will be shooting deep in the lush forests just outside of Vancouver. Christopher Dodd and Michael have also adapted the coming-of-age comedy/drama, The Unthinkable Thoughts of Jacob Green, based on the novel by Joshua Braff. Michael will also direct.
Michael has also written and directed an original web series for Ghost House Pictures, and wrote, produced and directed the pilot for an Internet documentary series. He also wrote, directed and edited a national commercial for a major league sport.
Michael's earlier films Fishtales and Lost And Found were received with critical acclaim in Los Angeles and Palm Springs and won awards in Toronto and Montreal. They continue to air nationally on Canada's CBC.
Hollywood is the capital city of the entertainment world. The ISFFH offers student filmmakers from all over the world a unique opportunity to gain the recognition of film industry leaders. It is a forum for student filmmakers to showcase their independent films in Hollywood. This event at the epicenter of the film industry puts these students face to face with working Directors, Producers, and other industry professionals throughout the event, giving them the invaluable opportunity to promote themselves and their films.
After years of work in film and theater and passionate about the opportunity to offer student filmmakers well-deserved recognition for their talents, entertainment industry veteran, Robin Saban founded the International Student Film Festival Hollywood , focused solely on students in September of 2003.
The ISFFH is a non-profit organization that relies on the generosity of others. For more information about the ISFFH, to donate, sponsor or to purchase your Festival tickets, please visit our website www.isffhollywood.org
The ISFFH is sponsored by American Building Supply, Wells Fargo, CRA/LA, CISCorp, Saban Enterprises, Marilyn Bradbury, Rotary Club of Studio City and Sherman Oaks, Gloria and Lou Weintraub, Creative Handbook, Actors Certified Training, A Matter of Pixels, Production Hub, Discmakers, Turkla.com, Entertainment Partners, NoHoArtsDistrict.com, and LAGrip.com.